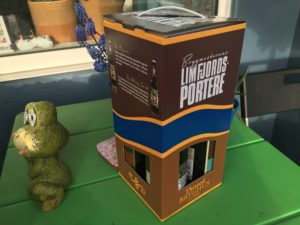 Thisted Bryghus har leget med deres vidunderlige Limfjordsporter, og lavet 3 remix af den.
Jeg var skeptisk, er det virkelig en god idé at remixe et kæmpe hit? Men Thisted Bryghus slipper, naturligvis, godt fra det, egentlig skulle jeg vel have ventet til fars dag…
De tre varianter er
Tilsat 16 gange ekstra lakrids
Lagret på egetræsfade
Tilsat Thy Whisky fad 49
Egetræsfad versionen gjorde ikke det store for mig, men de to andre, speciel den med whisky, er mere end godkendt herfra.
Nu har jeg så kun originalen tilbage, det bliver som at besøge en gammel ven.
Skål!