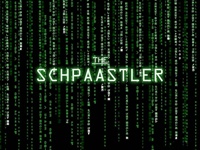 Flickr: SCHPAASTLER MOVIES
Kunne godt tænke mig at lege med det selv, men de burde tage den til et højere niveau, og lave deciderede spoofs, ikke bare ændringer af teksterne, men også ændre billederne.
Oh well det er jo ikke deres koncept, men da de er så dygtige, kunne det være spændende at se hvad de kunne få ud af at deltage i en konkurrence som denne: Steve Jobs goes to the movies.
Og hvad med at tage den videre til album covers. Jeg kom også i tanke om en vellykket manipulation jeg lavede for 8 år siden, den ryger på Flickr på trods af tvivlsom copyright.
SOSUME 😉