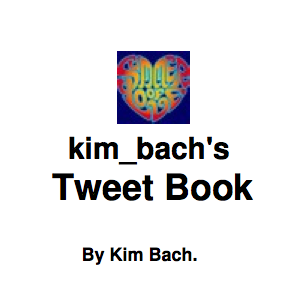 Using the wonderful tweetbook.in service, you can generate a book of you tweets, in my case, it doesn't contain all my tweets, but the period it spans is an important time for me, october 13th 2009 to january 11th 2010, and the result is 127 pages of PDF.

It's interesting that the first tweet in the book is this: might give it a shot RT @kmdk For those so inclined, it's #nanowrimo time soon. http://www.nanowrimo.org/ via @ThePickards/@stcaccess
The "book" is of little interest to anyone but me, but here it is in all it's "splendor".