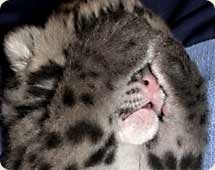 After being AWOL from Macnyt – lurking and being EXTREMELY bored with what was going on there, I'm, Bach! (For a short notice I think…)
Poor new user BTW. I have since repented and answered on-topic. Sometimes we're not too friendly to new users @ Macnyt – thank you for pointing that out Cathrine – and read on! This is not as boring as usual – ah maybe it is – or rather: "it has no interest what-so-ever" to you ;-))".
Well, a common Macnyt scenario (when I'm involved;-)), unfolded:
It started by me "thread-jacking" a serious discussion about "if you should wait for the next version of Mac OS X: Leopard to buy a Mac, in order to save a few – 129 actually – bucks" (:: macnyt :: danmark :: – Leopard eller Tiger) (a frequent – and ANNOYING – asked question BTW. Come on: if you need a computer get it ASAP – Leopard will not improve your creativity significantly compared to Tiger, but a MacBook Pro most likely will – to quote Ben Hammersley: "Da Vinci would have killed for a PowerBook").
"Hello Kitty"

Well, the thread took a major turn, and we began discussing "cats" (and Nintendo DS – but I'll save that for another time)!
I think that Leopards are KEWL, much more so than Tigers, and I also found out that they're TOO CUTE (for proof look here: Clouded Leopard Project – Babies, from where the picture for this article was taken).
But "we're" running out of names for "cats": Puma, Cheeta, Jaguar, Panther, Tiger and Leopard already in use , so I began throwing ideas for new names for Mac OS X around, suggesting Felix, Norwegian Forrest Cat – and indeed it turned out that a lot of people already had ideas like that (and one I – and others – had in mind actually feel victim to self-censorship ;-)).
Mac OS X 10.6 – "Garfield" (LOL) would be great, and a computer that refused to start on Mondays would not be such a bad idea after all, even though edible drives made from Lasagna might not. But really: the current batch of Macs are "obese" as it is, they need to go on a diet, something Garfield will NEVER do.
Anyways…This made me think that Apple should create a CUTE version of Mac OS and call it:
Mac OS X 10.6: "Hello Kitty"
Here kitty, kitty, kitty…Ubuntu killed the cat
My good buddy Esben was quick to point out that Gibbons and Fawns are WAY KEWLer than Cats, and would have a brighter future, if some big players like Adobe agreed.
Shuttleworth could maybe "forget some boxes" at Adobes offices, if there's still room next to "boxes" Steve already has "forgotten" there.
CS on Linux would be the ultimate "Cat killer". Actually I think this is bound to happen, Adobe is looking for new markets, and ways to distance themselves from Microsoft and Apple, and with the increasing support for Linux that Adobe is rolling out (Flash and Apollo), I'm optimistic, and Shuttleworth can keep spending his money on Ubuntu.
Apple should fear that day, all they will be left with is Microsoft Office.