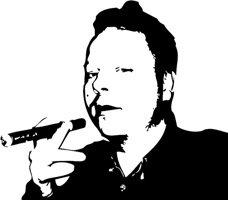 I går, den 3die April, kunne Æbletræet.dk fejre sin 2 års fødselsdag. Æbletræet.dk er et Internetbaseret, indholdsdrevet, fællesskabs projekt der startede som en idé om at skabe en begynderguide til Mac, men er endt med at være en af de, ja måske det, største Danske online fællesskabsdrevne indholdsdrevne Internet projekter. Projektet er dog, for længst, gået skridtet videre, og indeholder nu artikler om meget andet end Apple.

Historien om Æbletræet, eller MacWiki som det oprindelig hed, er dokumenteret på Wikien, hvilket er ganske unikt, som du kan finde på http://www.theappletree.dk (jeg bruger – bevidst – den Engelske version – da projektet – naturligvis – som nogle af de første – benytter en IDN (International Domain Name) – nogle skulle jo starte, og det blev os.
Ideen til Æbletræet udsprang af det danske forum for Apple fans, Macnyt.dk, en gruppe af faste brugere var blevet trætte af at besvare de samme spørgsmål om og om igen, så det blev diskuteret om man kunne skrive en bog eller lignende.
Fra start af var det klart, for mig, at man absolut ikke skulle skrive en bog, men lave det online på Internettet, og jeg havde noget i baghånden, MediaWiki, det samme system som driver Wikipedia – der er åben og fri software.
Første møde blev afholdt den 3-April-2006, og da jeg kom hjem installerede jeg MediaWiki på min server og oprettede de første artikler.
Der gik noget tid inden de andre projekt deltagere forstod ideen, og indlæringskurven for MediaWiki er ikke just lav, derfor opsatte jeg også et traditionelt forum, som stadig kan findes på http://macwiki.kimbach.org/portal, og diskussionen flød.
Det er fantastisk at arbejde sammen om at producere indhold, og når man kan se at der er mange rettelser på MediaWikis recent changes, så virker det simpelthen ganske inspirerende, og man får lyst til at skrive mere.
Jeg føler det er nødvendigt at aflive nogle myter, da den slags opstår når folk ikke taler sammen.
Jeg har ingen ambitioner om at være leder eller bestemme noget som helst
Jeg er blevet beskyldt for at tage Æbletræet som gidsel – det kan jeg ikke se – grunden til at vi ikke er på PHP5 – som jeg helt ærligt – ikke forstår er så vigtigt – er at vores udbyder Site5 ikke understøtter det, og da projektet er baseret på gratis og frivillig arbejdskraft, så har det været svært at få ejeren af serveren til at bruge tid til at få flyttet server
Og så et par ord om hvordan jeg fungerer: jeg bliver stresset af at tænke på produktions-problemer, og i påsken forsøgte jeg at opgradere Æbletræet.dk, det gik ikke helt som ventet, jeg bad derfor om, først at få os på PHP5, derefter ville jeg installere MediaWiki 1.12, og så flytte til Gigahost (hvilket jeg ikke tror er så god en idé), hvis man spørger kan man jo få svar, og jeg venter på min frivillige hjælper.
Fundamentalt hader jeg simpelthen drift, og her mener jeg ikke den første installation, men de problemer der – næsten altid – opstår når man skal opgradere serveren – så vidt jeg husker – så har vi nu ikke haft de store produktions problemer – en enkelt gang var vi nede i 48 timer – fordi Site5 havde skiftet IP adresser.
En grundregel – som gælder al drift – er: "if it ain't (totally) broke – don't fix it" – på Dansk: "pil ikke ved noget der fungerer, også selv om det ikke fungere helt optimalt". At dette så betyder at "change" ikke sker, er uheldigt, men det er simpelthen ikke noget man kan byde frivillig arbejdskraft – så ting tager tid!
Jeg har – længe – forsøgt at få vores server opgraderet til PHP5, men igen – frivillig arbejdskraft skal man ikke presse – man må væbne sig med tålmodighed. Tro mig, jeg ved det – for 3 år siden prøvede jeg at køre et del-projekt i min Frivilliggruppe hårdt, det faldt ikke i god jord – og folk hadede det jeg producerede, men jeg producerede! Siden dengang har jeg væbnet mig med tålmodighed.
Efter 2 år kan projektet dog, sagtens, stå på egne ben, og jeg føler at min fortsatte deltagelse i projektet ville betyde en fragmentering af fællesskabet, der – efter min mening – ganske enkelt ikke brug for endnu et Dansk Apple site, og nøj hvor er det imponerende med de nye Apple fora, som i kan se havde vi et Drupal baseret forum allerede for 2 år siden.
Jeg vil derfor, fremover, ikke deltage i projektet som andet end bidragyder, med mindre jeg bliver udelukket – hvilket jo ikke kan udelukkes (pun intended).
Faktisk er det eneste jeg er ked af, at jeg har mistet en fantastisk god ven – det bedste minde jeg har er dengang vi bagte en kage til brug for Dansk Flygtningehjælps 1000 flere arrangement, og jeg undskylder MANGE MANGE gange for Beyoncé, som blev Skypet til dine sarte ører mangen sen nat.
Det sjoveste er faktisk at vi, mest fordi vi havde en åben proces, blev udsat for en domænehaj. macwiki.dk blev registreret af en af den slags personer ,der ikke burde have lov at betræde Internettet, sjovt nok blev navnet jo æbletræet.dk, så fjolset brændte inde med domænet LOL.
God vind kære Æbletræ, det har været fantastisk sjovt! Specielt tak til David, Esben men også Thomas x 2, Wendelboe, Sebastian, Allan, Liv for at have holdt mig ud så længe, noget af en bedrift ;-).
Et par fakta – Æbletræet.dk kører videre, så længe det ønskes. Hvis der er interesse i at bevare navnet, hvilket jeg da tvivler på, så kan det redelegeres, jeg ejer det p.t. I øvrigt sletter jeg aldrig indhold, men da vi ved at dublikeret indhold er noget Google ikke bryder sig om, trækker jeg stikket så snart der er flertal for det.
Jeg er blevet beskyldt for gidseltagning – intet er mig fjernere – jeg er SUPER stolt af at have været med til dette – og det var det jeg kunne få jer med til. Fremtiden tilhører egen-produceret indhold, som man selv hoster og ejer, websitet er dødt! Elvis har forladt bygningen.
Billedet der ledsager denne artikel er en manipulation udført af Esben Thomsen, det er Copyright Esben Thomsen, men jeg håber at dette falder under fair use. Esben kender mig bedre end de fleste, og det "grønne skrig" opsumerer "mig" ganske godt (man kunne sige perfekt)